Moving from one house to another can be extremely stressful. Lilly from Listotic (one of my go-to websites for learning tips & tricks for various things) has compiled a list of 33 moving tips to make it a little easier on you!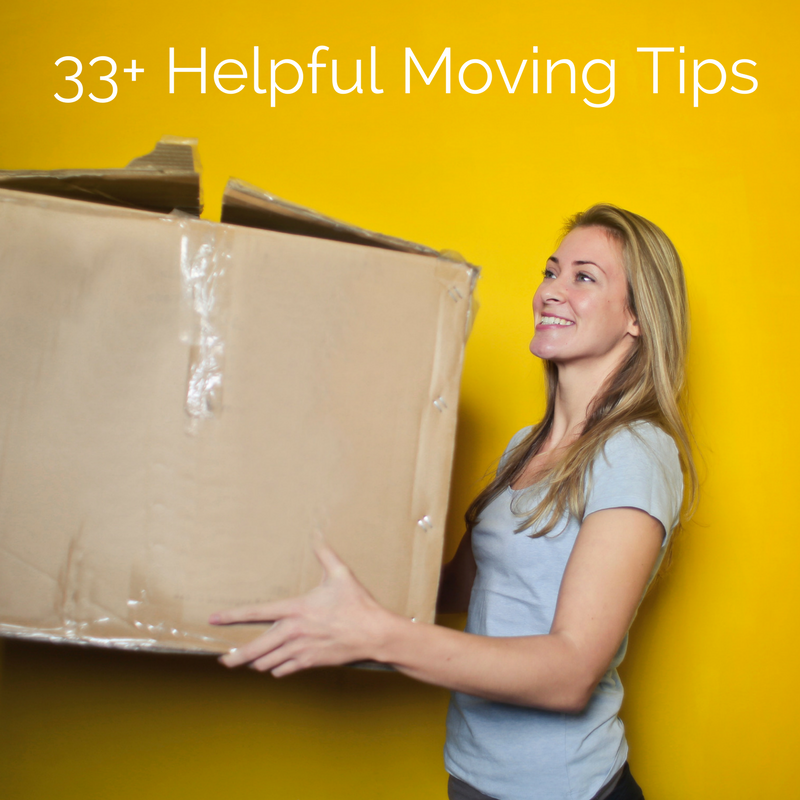 A few of my favorites include DIY box handles to help with lifting, using rolling luggage for heavy items, and taking a photo of your cords on the back of your television and other electronics so you can remember where they all go! There is even a diagram on how to pack the truck fast and efficiently!
I've listed the tips out below but visit Listotic.com for how they work!
DIY Box Handles
Padding & Space Fillers With Soft Items
Defrost Your Refrigerator
Masking Tape on Mirrors
Take a Photo of Your Cords
Use Rolling Luggage for Heavy Items
Put Hanging Clothes in Garbage Bags
Pack a First-Night Box
Safely Pack & Move Plates
Plastic Wrap is Your Friend
Paper Bags in Place of Newspaper
Use Wine Cases for Your Glassware
Make a Packing Supplies Basket
Double up on Fitted Sheets
How to Pack Jewelry
Keep Screws & Bolts Organized
Use Storage Bins for Seasonal Items
Invest in Convenient Boxes
Drain Gas & Oil From Lawn Equipment
Double Box Your Valuables
Utilize Everything
Print Out Bright Colored Labels
Use a Moving Key
Color Code With Tape
Leave Lightweight Items in Drawers
Use Towels to Protect Boxed Items
Upright Piano Moving Tip
Pack It Tight
Pack The Truck Like an Expert
Lay Everything Out First
Have a Sense of Humor
Celebrate With a Drink
Non-Packing Essentials
Source: Listotic.com