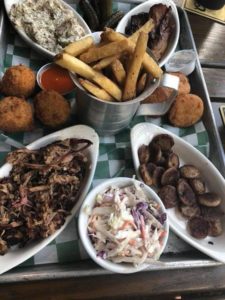 Every Friday Hunky Hubby and I try out a new restaurant for lunch.
Before the fourth, we tried Raleigh Beer Garden. With the world's largest selection of draft beers and awesome decor, this place instantly became one of our favorites!
Follow our lunchtime adventures on Facebook and let me know where we should go next.