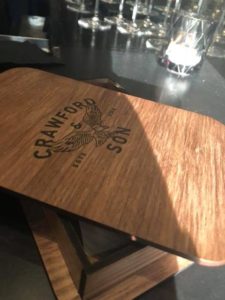 Every Friday Hunky Hubby and I try out a new restaurant for lunch or dinner.
Last Friday we had a little date night at Crawford & Son on North Person Street in Downtown Raleigh.  The food, drinks, and atmosphere were amazing! We highly recommend.
Follow our adventures on Facebook and let me know where we should go next.