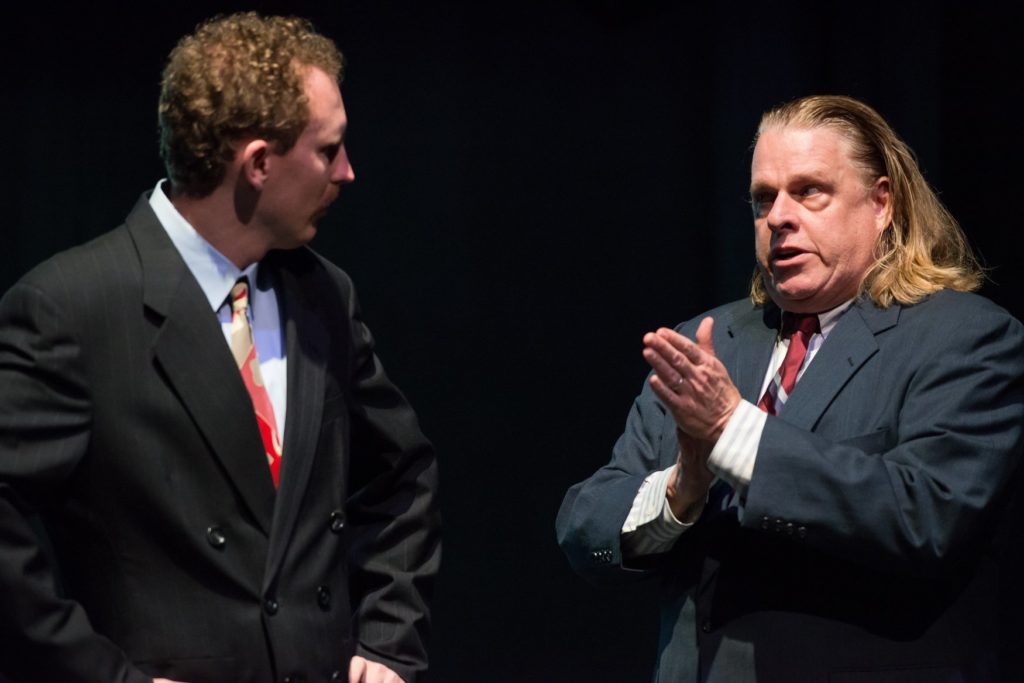 I am so proud of my Hunky Hubby! He is performing with Theatre Raleigh in the play Junk at Kennedy Theatre from June 5 until June 16. Tickets are on sale now and dates are starting to sell out. Look for Rick Meadows in the playbill ? and purchase your tickets before it is too late.
About Junk
Inspired by the real junk bond kings of the 1980's, this riveting show offers an inside look at how money became the only thing that mattered. In the 1980's big-wheeled financiers made a killing on the Dow Jones Index using market manipulation and securities fraud as weapons.
Financier Robert Merkin, resident genius of the upstart investment firm Sacker Lowell is on the cover of Time Magazine. Hailed as "America's Alchemist", his proclamation that "debt is an asset" propelled him to reshape the world. Merkin will stop at nothing to take over an iconic American manufacturing company, changing the rules as he goes. With his brilliance matched only by his swagger, Merkin sets in motion nothing less than a financial civil war, pitting magnates against workers, lawyers against journalists, and everyone against themselves.
About Theatre Raleigh
Theatre Raleigh is a professional, non-profit theatre company based out of the Duke Energy Center for the Performing Arts in downtown Raleigh. It grew out of the original "Hot Summer Nights at the Kennedy" Series, begun in 2005 by K.D. Kennedy Jr. and his son, Michael Kennedy. The series operated out of the K.D. and Sara Lynn Kennedy Theatre, a 133-seat black box space around the back of the Duke Energy Center performing arts complex. In 2009, Lauren Kennedy Brady took over the series from her father and brother, building it into a year-round professional company that she renamed Theatre Raleigh. The organization officially incorporated as a nonprofit in 2013.