If you have not tried the Carolina Sausage Dip from Big Delicious, stop what you are doing and order it to be delivered right to your door!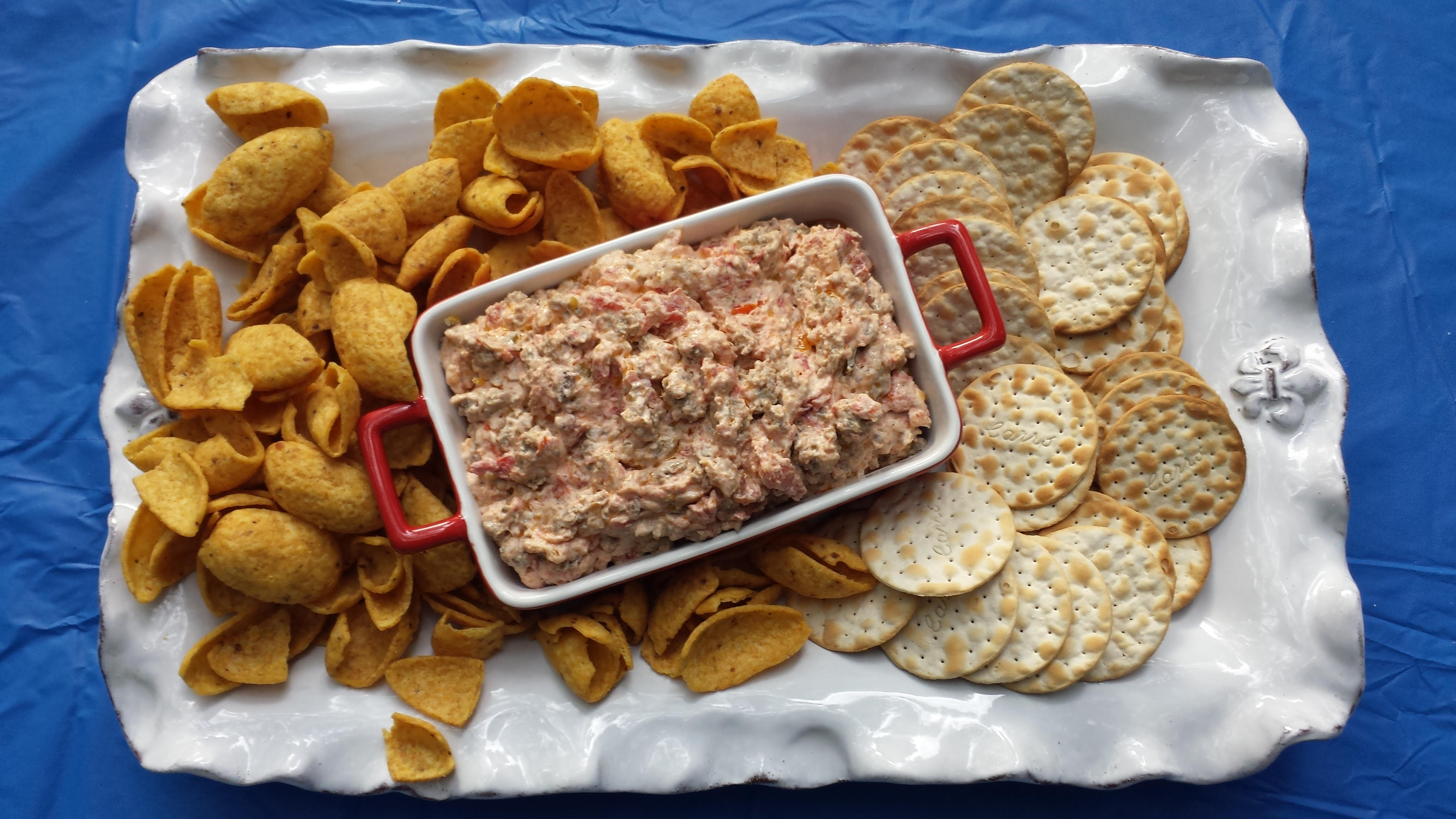 That's right, if you cannot find my favorite dip at your local retailer, they have just announced that you can purchase a four-pack that ships frozen via UPS but it gets even better… Shipping is FREE within North Carolina, South Carolina, and Virginia! Before your next pool day, beach vacation, cookout, or birthday party – make sure you have some on hand. Football season is also coming up fast with the first preseason game happening between the Denver Broncos and the Atlanta Falcons on August 1. Mark your calendar to order the dip in time for the big game. You are sure to be the "pride of every party" when you serve this dish.
What is Big Delicious?
Big Delicious owner Jim Millican learned to cook from his dad – a true Southern Gentleman, a colorful storyteller, and an all-around guy's guy who cooked with passion. His dad told him "use the best ingredients, take your time, and always keep it simple – except, that is, with flavor." Jim now makes hearty good food in small batches – so you do not have to.
What's in the Carolina Sausage Dip?
The Carolina Sausage Dip is definitely the Big Delicious crowd-pleaser. It includes their special blend of deluxe cream cheese, tomatoes, and chilis woven with fresh Carolina country sausage. They recommend you serve it with chips, crackers, bread, or veggies. It's also great on hotdogs, hamburgers, in quesadillas, on tops of tacos, inside stuffed peppers… I could go on and on.
Where Can You Get It ITB?
For my ITB friends, you can find it at For Your Convenience, located (conveniently) in Five Points at the infamous intersection.