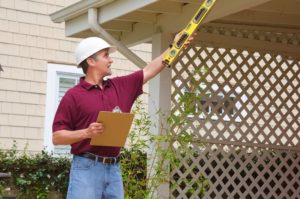 We have found your dream home, you and I have been to the house countless times, you have made an offer, so why do you need to have a home inspection?
A house, as you know, is a very large investment. You may have heard the saying "don't judge a book by its cover", you should also not judge a house by its cover. I want to make sure that the home you purchase continues to be your dream home and that you do not run into any hidden surprises or problems in the future. Here are three benefits of having a home inspection done.
Home inspections give you an unbiased report on the condition of the house. A home inspector will be able to tell you about any major structural issues, areas that may have mold or leaks, safety hazards, code violations, broken window seals, significant cracks, and more. You want someone who can help you gain an in-depth understanding of the complete condition of your home from the ground to the attic. This includes mechanical, plumbing, and electrical systems.
Sellers may fix issues to pass home inspections or you may be able to offer less money for the home. Once you get the report from the inspector, you will be able to see if there are any major problems with the home. If there are, you may be able to negotiate a lower price or the seller may have to fix the problems for you.
A home inspection helps you feel confident in your decision to purchase the home. Buying a home is always scary, but knowing that you will not be facing large repairs quickly after purchase can help put your mind at ease that you made the correct decision. If the inspector does find major issues with your home, you will know before it is too late and you can still back out of the home-buying process.
Ready to find your next home? Have questions about hiring a home inspector? Looking for recommendations? I am your girl! Call me today at 919-961-3277.