Planning to purchase a new home? Your checklist may include an open floor plan, updated kitchen, and a walk-in closet but what is on your dog's checklist? If you are house-hunting with a four-legged friend or two, here are a few things to look for…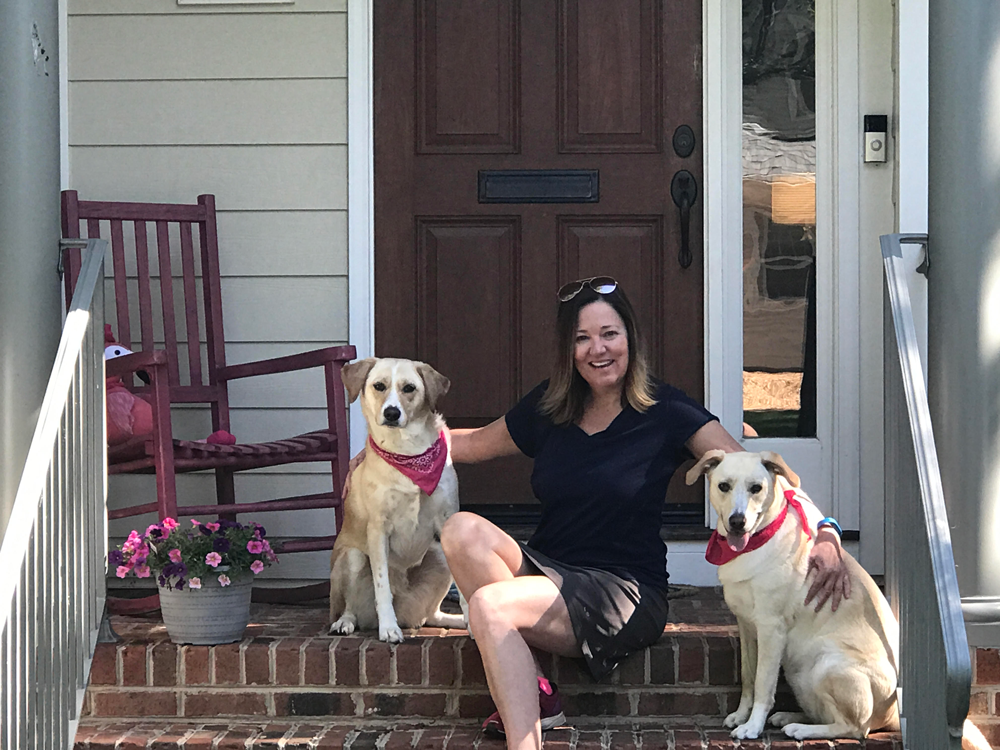 Walkability. Being able to take your dogs on relaxing walks is very important. You may want to look for neighborhoods that have sidewalks or wooded areas. Bonus: Neighborhoods that provide doggy pick-up bags and trash cans.
Backyard potential. Having a nice size yard is great, having a fenced-in yard is even better. Look for homes that already have a fence or that have room to fence.
Possibility of a doggy door. Once you have a fenced-in backyard, having a doggy door can make things even easier on you and your pooch.
Communities with dog parks or runs. Take a drive around the house and look to see if there are any nearby dog parks that allow dogs to play off-leash. It is literally dog heaven!
Backyard pools. Have a pup that loves to swim? I would love to find you a home with your own backyard pool for you and your dog to enjoy.
No stairs for older pups. If you have an older dog or one who is not good with steps, I recommend looking at ranch-style houses.
Near a doggy daycare. Like the dog parks, it is a great idea to pick a house that is near a doggy daycare. If you are at work a lot or out of town often, it can be a great way for your puppy to get some more love. Just drop them off for a play date on your way to work and pick them up on the way home.
Little to no mud in the backyard. A big backyard is nice but not when it is covered with mud!
Proximity to an animal clinic. It's important to take your dog in for regular visits and it can seem like less of a hassle when the office is nearby.
Close distance to a 24-hour emergency animal hospital. We all take good care of our pets but accidents happen. If your sweet girl or boy has an accident, you want to be able to get them to help right away.
Large shower. This is something you may not think about, but having a walk-in shower with a detachable sprayer can make bathtime much easier for everyone.
Ready to find a home that is perfect for you and your fur baby? Call me today at 919-961-3277.