Though we are living in a crazy time right now, I am excited to say that things are still moving in the real estate world and it is a great time to buy or sell a house.
Interest rates are some of the lowest we have ever seen. The Federal Reserve cut its benchmark interest rates to nearly zero, which could potentially lead to even lower interest rates on mortgages.
My teammate, Ryan Boone, tackles all the ways you can keep your home search going during the coronavirus shutdown in his most recent blog post.
I would also like to take a moment to congratulate one of our recent buyers on their new home in North Raleigh! No matter what your price range is or what area you are looking to move to, I am here to help. Give me a call at 919-961-3277.
Catherine and Steven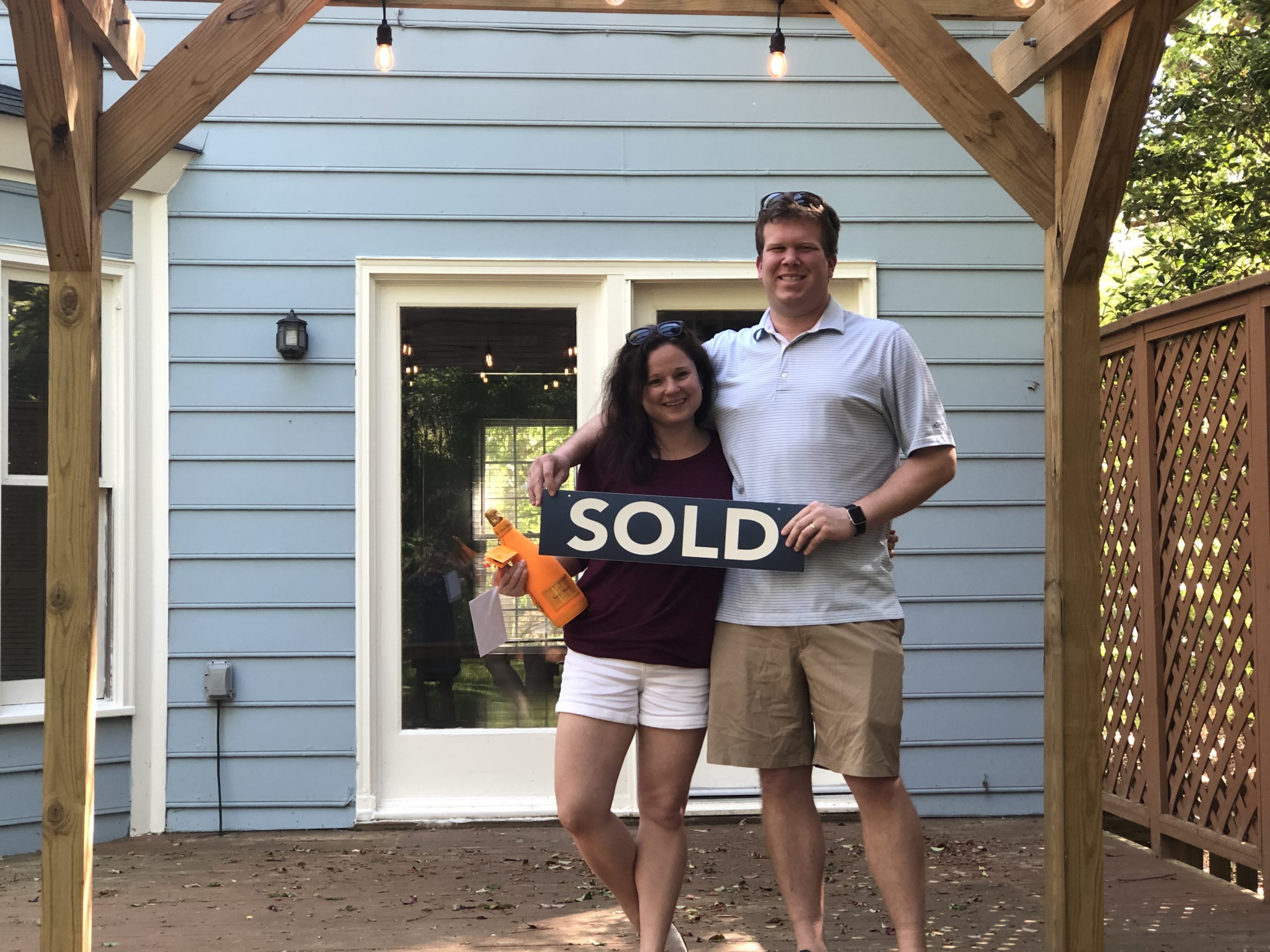 Catherine and Steven are newlyweds and purchasing their first home. They were out of town when we first found the home so I showed them the house on FaceTime and they knew they wanted to make an offer right away. They were so much fun to work with. There is a storm drain on the property that we had to figure out and since Catherine is a brilliant attorney for the City of Raleigh we were able to learn so very much about storm drains. They are an amazing couple and this is the perfect house for them. Congratulations, Catherine and Steven!
A Little About the Home
405 Rosehaven Drive is located in North Raleigh. There are three bedrooms and three bathrooms. In the photo above, you can see Catherine and Steven standing in their awesome backyard that is perfect for relaxing, and once all the restrictions are lifted, entertaining. I can't wait to see how they make this house their home.