A fountain, koi pond, or water feature at a home can be absolutely gorgeous and add value to your house, but only if it is done right. We had a fountain at our house that was in desperate need of repair and the team at Aquatic Gardens did an amazing job and were so easy to work with.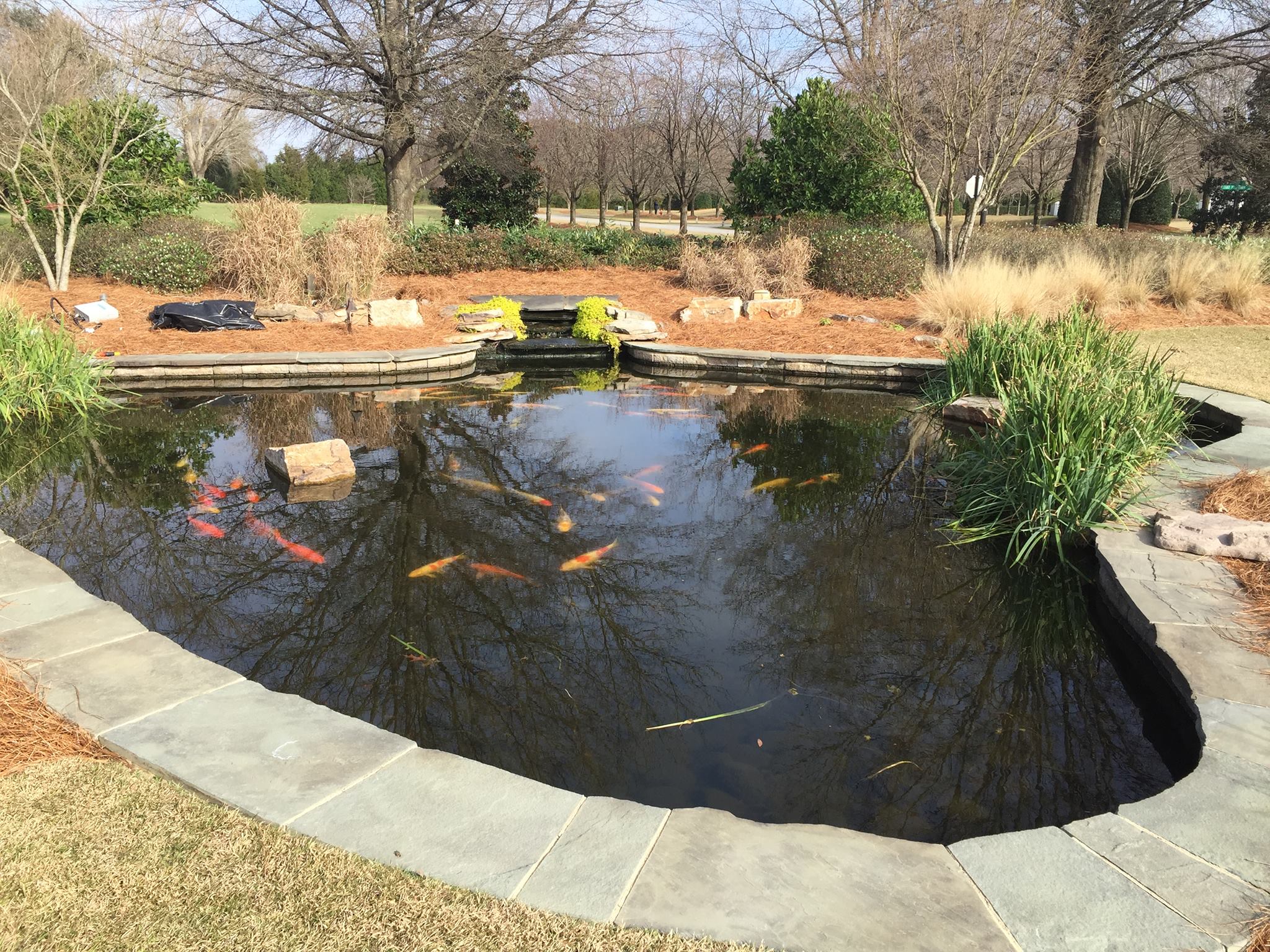 Aquatic Gardens is a family-owned business that has been operating throughout North Carolina since 1991. They build all types of custom water features. Check out their handy work on Facebook and Instagram.
Seven Reasons to Add a Landscape Water Feature
It brings the sounds of nature to your doorstep and the running water can be very soothing.
You will see an increase in natural wildlife like bunnies, birds, and dragonflies. If you are a wildlife lover, a water feature is definitely for you.
They give you an opportunity to make your backyard one-of-a-kind.
A water feature can boost curb appeal and can even increase your home value.
A water feature will make your yard look bigger.
Water features are very easy to maintain.
Plants for your pond are affordable and also easy to maintain.