Are you wondering if you should rent or buy your next place? I am here to help you make that decision! I have put together this infographic that breaks down renting vs. buying.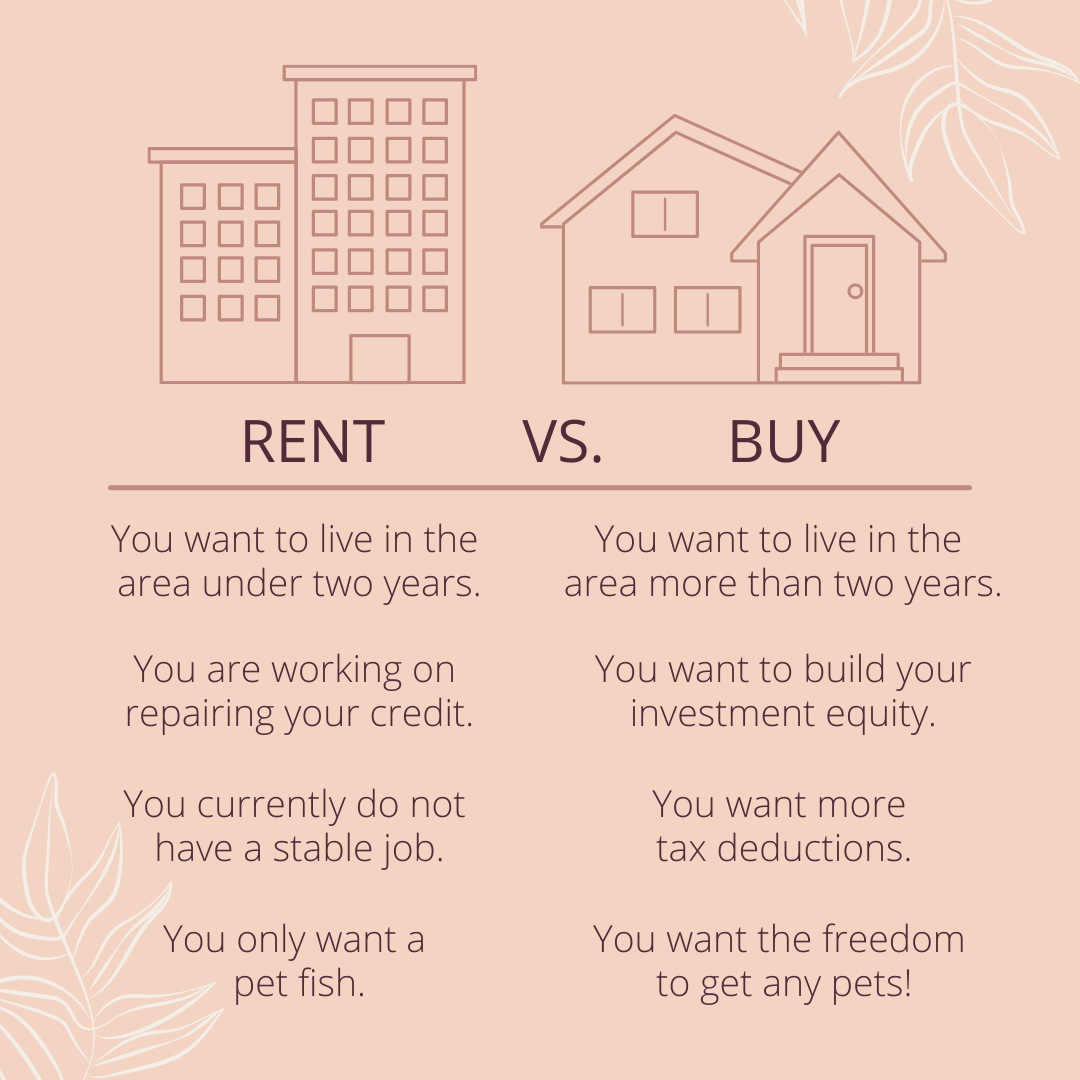 Rent
If you are thinking about renting, there are a few things to consider. If you are planning on living in the area for less than two years renting is a good choice. If you are planning on sticking around, purchasing a home might be the better option for you. It is also a good idea to rent if you are working to repair your credit and if you currently do not have a stable job. Dog lovers, it could be difficult finding a place to rent that is pet friendly so be sure to consider that on your house hunting journey.
Buy
Have you been renting but want to take the plunge to homeownership? Congratulations! You came to the right place. You should consider buying over renting if you plan to live in the area for more than two years. This will help build investment equity and more tax deductions. You'll have the freedom to have all the doggies running around too. (My Favorite 😉) I can help you find that perfect backyard.
If you are looking to buy, I am your girl! I can help you find the perfect place to settle down. The market is still hot so make sure you have a trustworthy person to help you through the process. I would love to be there for you. Give me a call at 919-961-3277 or email me at Annie@HudsonResidential.com.